Roast Chicken or Duck, Rice and Green Vegetables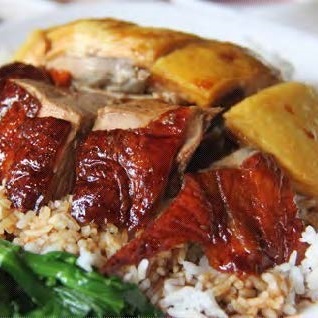 Chicken, duck, choy sum and soy sauce are the common food Hong Kong citizens often consume. Chicken and duck are used in many dishes as main ingredient such as Chinese lemon chicken and Kung po chicken, Peking duck and Hainan Barbary Duck. Choy sum is one of the most popular vegetables in China and Hong Kong while soy sauce is a traditional Chinese seasoning which is widely used in countless dishes.
The dish Roast Chicken & Duck with Choy Sum and Soy Sauce is probably one of the cheapest dishes that still exists in Hong Kong, which only costs around HKD$25-30. It can be found in all Chinese restaurants and cha chaan tian. As a common dish for all of us, the process of four ingredients have gone through before reaching to our stomach is, nevertheless, complicated. In the following, the food network of chicken, duck, choy sum and soy sauce(soybean) will be revealed and discussed in details.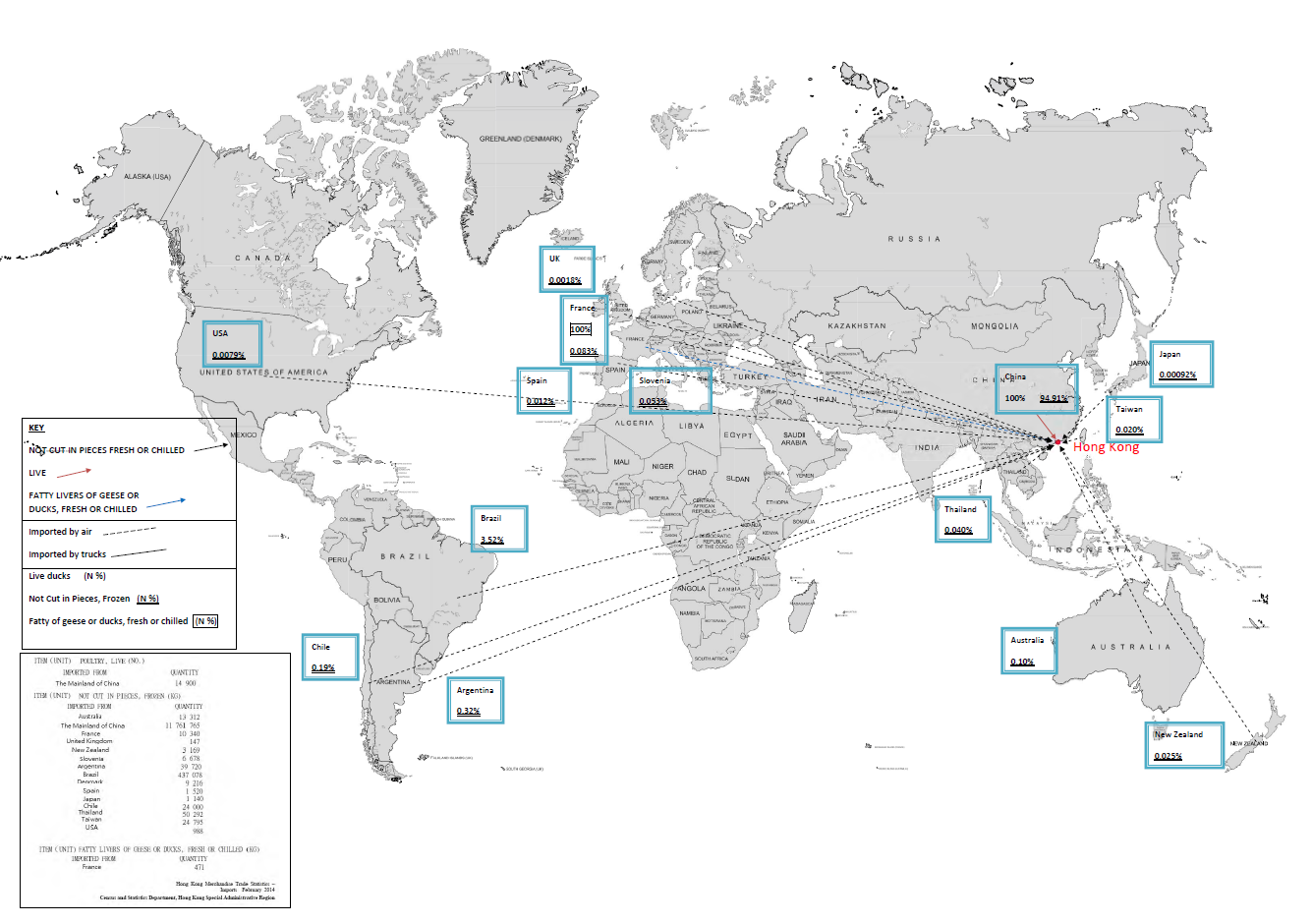 Hong Kong imports food from multiple countries. Among those countries, China remain the biggest supplier while the US also plays an important role in supplying soy bean, chicken and duck. Aside from China and the US, ducks are also obtained from certain European countries such as Spain, UK and France. Brazil supplies a huge proportion of chicken and certain amounts of duck as well. In the case of soy bean, most of soy bean in Hong Kong is imported from Canada
which accounts for 91%. As for choy sum, 98% of the total imported choy sum are from China.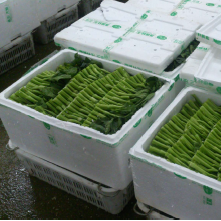 Choy Sum Choy sum (also known as Chinese flowering cabbage) refer to a flowering vegetable which produces thick, crunchy stalks, yellow flowers, and lush green leaves. Being one of the most popular vegetables in china and Hong Kong, it is used in a variety of Chinese...