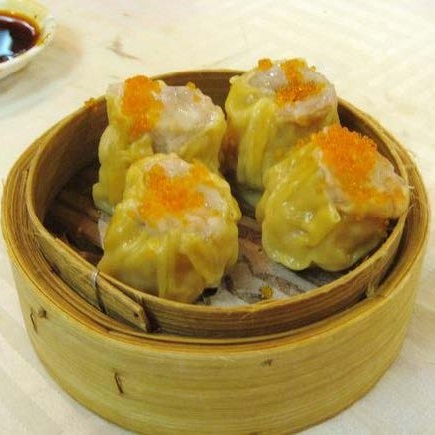 Siu Mai is probably one of the best known Chinese dim sum in the world. Served as a traditional Chinese dumplings, siu mai is also called pork dumplings. The history of siu mai can be traced back to the Qing dynasty when the fillings of the dumplings varied by seasons: garlic chives in spring, mutton and pumpkin in summer, crab meat in autumn, and mixed seafood in winter. As it got introduced to other provinces, types of siu mai was even more diversified. Now, we have Cantonese siu mai which we enjoy in Hong Kong, Huhhot siu mai, Jiangnan siu mai, Shanghai siu mai and many other varieties.
To taste siu mai, Chinese restaurant is always the first choice to many of us. However, along with the emergence of dim sum restaurant such as Chuen Sun Mei Sik Dim, siu mai can be a take-away food. In addition, microwave sai mai is even provided in many convenience store such as Circle K and 7 Eleven for some busy citizens who crave for it. So, how does siu mai come to us? What pathways has each ingredient gone through? In the following part, we are going to trace the food networks of the ingredients of siu mai which include pork, rice wine, sesame oil, shrimps and siu mai wrapper.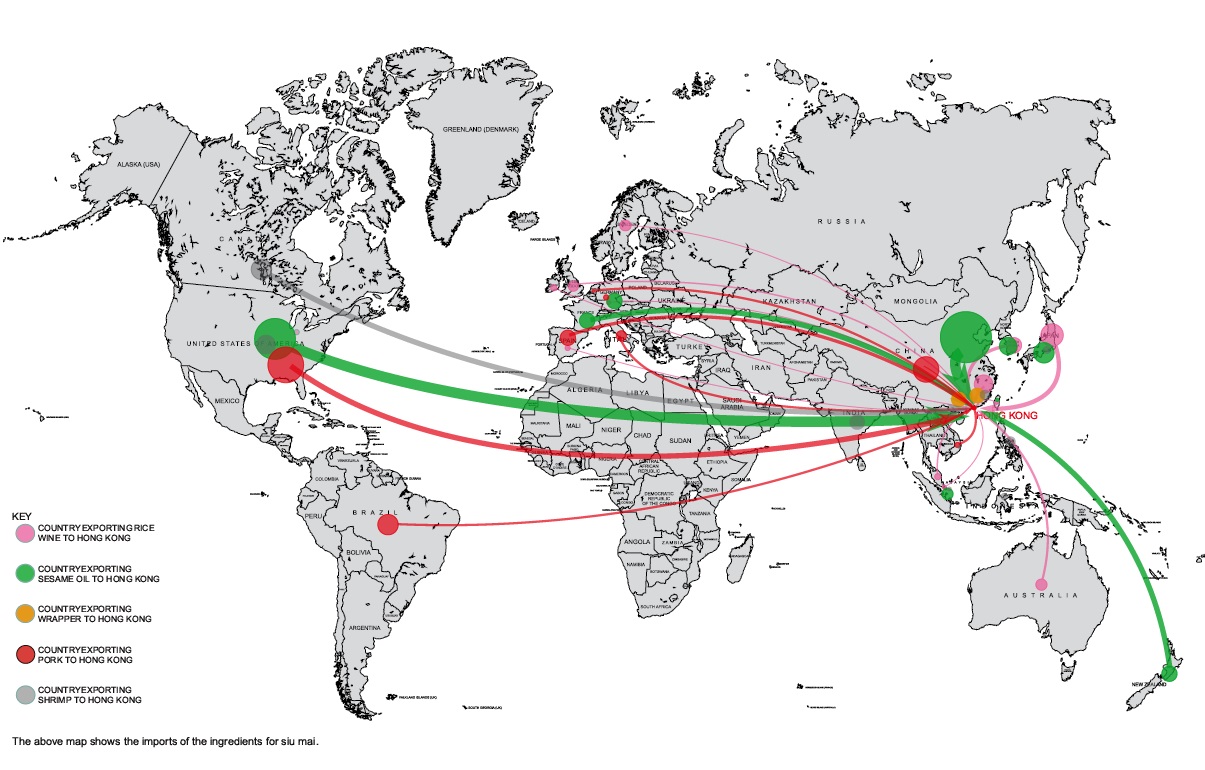 Easy as it seems to be, ingredients of siu mai, nevertheless, come from many different countries. China is the main food supplier as all the essential ingredients are mostly imported from China. In addition, America, Brazil, Australia, Japan and European countries are also contributor of food supply in Hong Kong. For instance, sesame oil can be obtained from multiple countries including America, France, Germany, Japan, New Zealand and China while pork also come from various sources such as Brazil, America, Spain, China, Italy and Germany. It is clear to see that every ingredient has gone through a long path in the food network.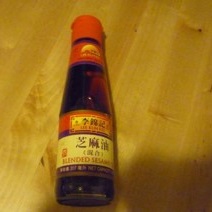 Sesame oil is an edible vegetable oil derived from sesame seeds while it is often used as cooking oil in Asian cuisine. While sesame oil can be mostly obtained from supermarket, the trend of consumer-to-consumer retail has taken part in consumption and distribution....