The potato family is often found in every meal of your life three sixty-five. Potatoes and sweet potatoes are healthy from the skin to the mash. They have high nutritional values – a high portion of various vitamins and mineral, remarkably potassium, which is a mineral essential and largely needed to maintain the health of every body cell. It is all beneficial in easing the blood pressure, muscle contraction and nerve coordination, thus many producers like to use potato as an ingredient. Potato currently ranks as the fifth most important crop from around the globe and is a good ingredient to cook food, in dessert, side dish, fries, snacks and more. It is all around us.
Countries that export potatoes to Hong Kong include Australia (140484kg), Mainland China (174775kg), Germany (156440kg), Japan (18709kg),Taiwan (1875kg) and Unitd States (595793kg). Countries that export sweet potatoes to Hong Kong include Australia (3338kg), Mainland China (325975kg) Indonesia (11366kg), Japan (55982kg), United States (5308kg) and Vietnam (41910kg). China still remain the biggest food importer.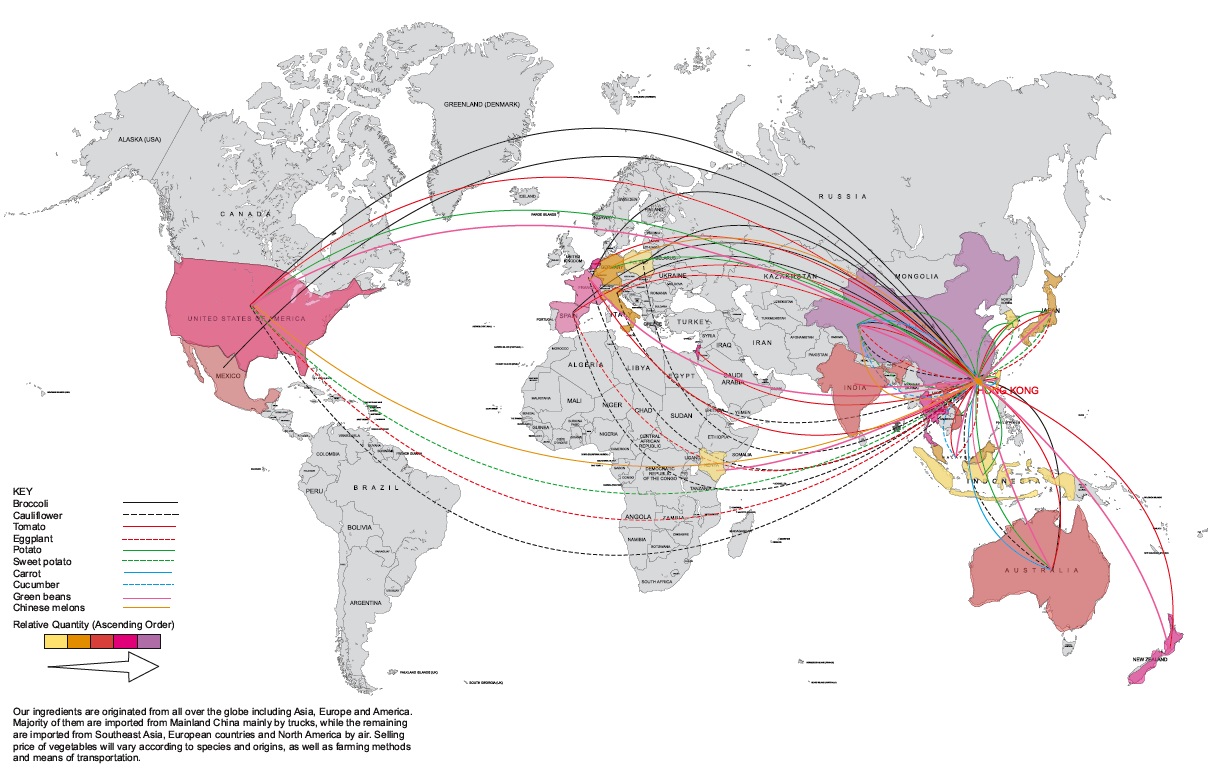 Potatoes cannot be exposed to the sun for more than a certain period of time, otherwise will turn green on the surface, farmers have to make sure potatoes to be covered by the soil while they constantly grow big and out of the soil in order for a healthy growth. The potatoes and sweet potatoes are to be harvested in every 3 months. When potatoes and sweet potatoes are ripe, they will be collected in baskets and proceeded to a selection process. Quality instead of size of the legumes will play a key role during the pick. They are often good for storage, thus are always sorted a day or so earlier and exported to markets in the weekends along with other harvested crops. The harvested potatoes and sweet potatoes are then processed and transported for distribution.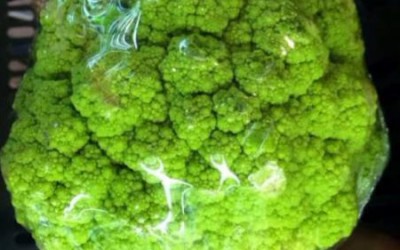 Production Broccoli and cauliflower grown in cool weather that grow poorly in summer. The optimum condition for growth is temperature around 40°F for broccoli and 65-70°F for cauliflower(Delahaut and Newenhouse, 1997). Farmers usually cut the head about an inch...