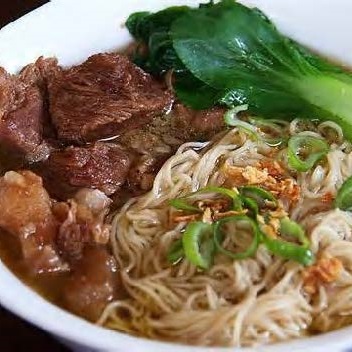 Beef Noodle is one of the most commonplace dishes in Hong Kong. It is a famous Chinese and Taiwanese noodle soup while it is often served as fast food in Hong Kong. Having beef, onions and green onions, bok choy, and noodle in the dish, it is a dish that many Hong Kong citizens grew up with. There are many variations of beef noodles while braised beef noodles, Szechuan beef noodle soup and tomato beef noodle are the top three beef noodle soups in Hong Kong.
As a popular dish, the dish can be found easily in any local Chinese restaurant. The dish in Cha-chaan-ten (Hong Kong style restaurant) and Dai Pai Dong is even cheaper. It takes only around 10-15 minutes from ordering to having the dish cooked. It seems easy for us to get access to the dish, the ingredients, nevertheless, come from another part of the world. What's the story behind the dish? What pathways has each ingredient gone through? In the following part, we are going to trace the food networks of beef, onions and green onions, bok choy, and noodle.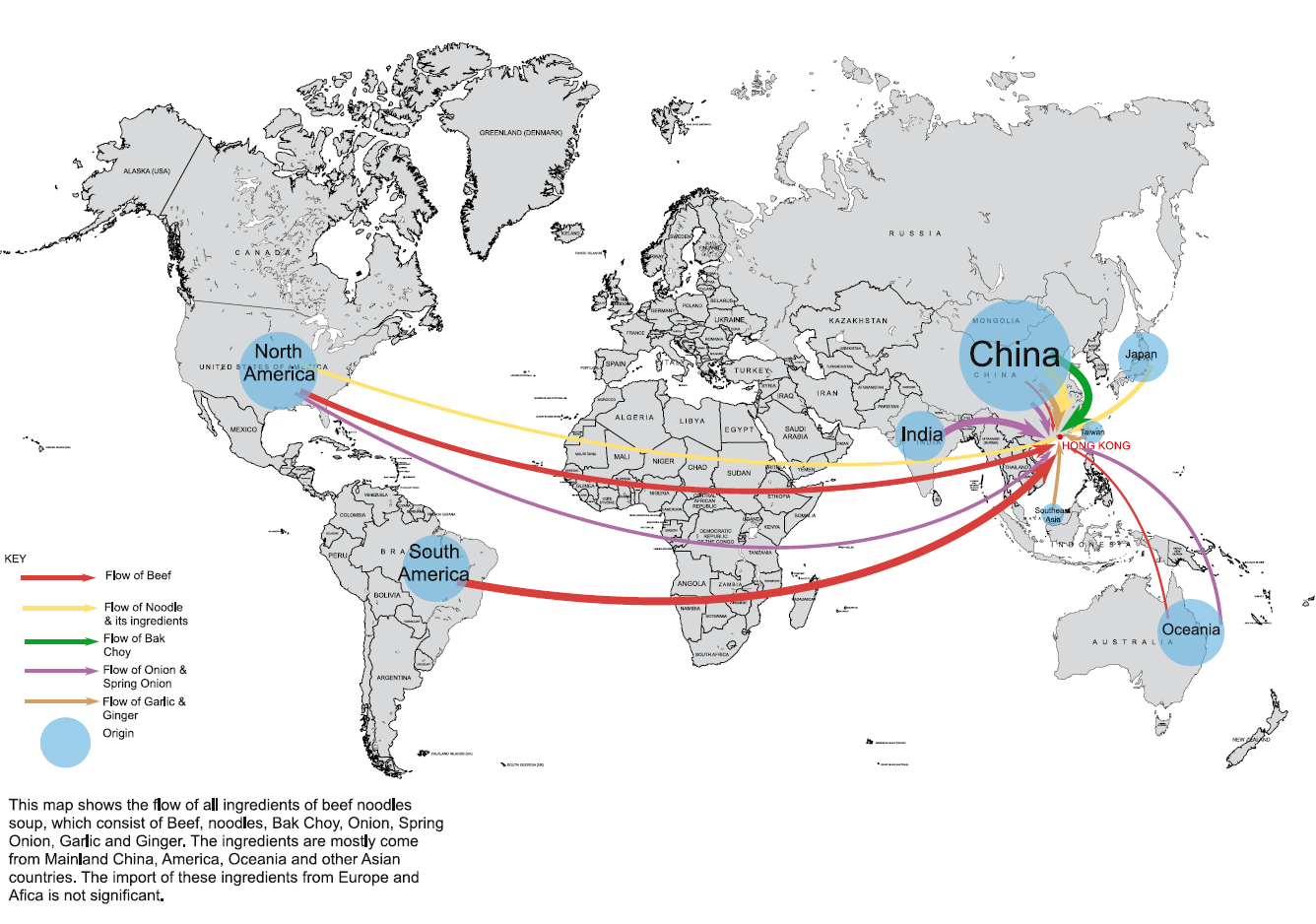 China supplies all ingredients – bok choy, onions and green onions, garlic and gender, beef and noodle for beef noodle. Apart from China, there are other countries providing food for Hong Kong as well. North America and Oceania both export beef, onions and green onions while India plays an important role in supplying beef. Noodle are imported from Japan and North America. The import of beef noodle ingredient from Europe and Africa is not significant. The global map shows the flow of all ingredients in the food network.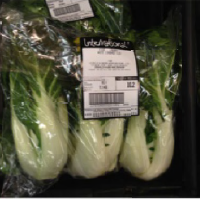 Bok choy is a common vegetable consumed by every Chinese household. It is one of the commercial variants of Chinensis with choy sum and baby bok choy. Cultivated in China since ancient times, bok choy can be found in soups and stir-fries, appetizers and main dishes....